Hello!
This is my first post for one of my new DT gigs,
Open-Minded Crafting
. I am really enjoying my time there so far and I think you all should visit, too! Such wonderful sponsors and we get to create wonderful projects with the images they give us. :)
The theme for the next two weeks is
Challenge #27 - New Year Resolutions.
My resolution for this year is to focus more on ME, as well as always striving to be a great mom to my 3 kids. A great mom always needs time to herself, right??
A Big Thank You for our Fabulous Sponsors for this Challenge!!
They are:
Prize 3 images from
Zuri Artsy Craftsy Digital Stamps
https://www.etsy.com/shop/ZuriVicePresidentJr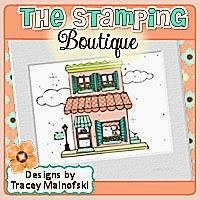 Prize 4 images from
The Stamping Boutique
http://thestampingboutique.com/
Prize 4 images from
Meljen's Designs
http://www.meljensdesigns.com
Prize 2 images from
LiaStamps
https://www.etsy.com/shop/LiaStampzS
Thanks for visiting today! :)